To start an online business with no money, is that possible?
Can you really start an online business with no money? That's the provocative question that probably got you to this article. The truth is that many people with an entrepreneurial mindset and with fantastic business ideas put their projects on hold—the reason why are two or both together.
#1. Lack of start-up capital
#2. A profound conviction that there is no way to start an online business with no money
There exist a lot of ideas about how to start an online business, but very few talk about the cost.
Before going into the money issue, let's go through some essential steps that must be in place before even thinking about the cost to set up an online business.
You need a serious idea with a plan of execution from the very beginning. With your great idea and plan well thought out, the money issue will never stop the project. There will be long working days, especially in the beginning. Frustrations will come and go frequently, and you will most probably fail several times.
The reason you should be aware of this reality is simple and very straight forward.
To start an online business with no money or unlimited financial resources isn't the key to your success. The success formula is based on a business idea that you're burning for, and you're willing to do what it takes to achieve your goal. All this can be summarized in one single word:
Passion!
If the passion for your business project is strong enough, absolutely nothing can stop you!
Should not be an Issue to Start an Online Business With no Money
In the old offline business world, you needed an essential amount of money to get started, register the business entity, install an office or shop, warehouse, inventory, personal, and other nitty-gritty stuff.
There are cases when an offline business is a better choice than an online business. But the advantages are increasing at a tremendous speed for online business alternatives.
In today's online world, the conditions are completely different. With your computer and Internet connection, you can be up and running the same day.
When you start an online business with no money or very limited funds, it is important to be resourceful from the very beginning.
When starting surfing around full of enthusiasm to be an online business entrepreneur, you will be bombarded with offers. Online entrepreneurs will do their best, trying to sell their products or services.
It's easy to fall into the trap and start spending money in the search for the ultimate "get-rich-quick" software or program. Stick to your plan and do not deviate from it.
Choose a topic
To start an online business with no money is very much about choosing the right topic or idea your business will be built on. It doesn't have to be revolutionary, as long as you have a true passion for what you are doing.
One of the best strategies I've heard about to pick the right topic is to write down 5 passions, 5 fears, and 5 problems. Write what you are passionate about, your fears, and the problems.
From there, your narrow it down, and from 15 ideas for sure, you will find something you can hang up your business idea around. Maybe you'll find a good idea out of your 15 topics, or perhaps you mix a passion with fear and a problem, and you'll find something.
When you find something that sounds good to you, fine-tune, make changes, put a name on it, build a plan around it, move forward, and launch it.
Purchase your domain
To go online, you need to have to host a domain. For a couple of dollars per year, you can get your domain registered and hosted.
But wait a second…."….with no money…?"
Most software for domains offers a free trial, so no money is needed to get started.
Think of the domain name. It has to be easy to write and remember. It has to be easy for your audience to remember and recognize, and it has to be congruent with the future development of your business.
Do not complicate the domain too much. After all, it's all about to go alive as soon a possible. Your website or blog will be your store or shop to promote to potential customers.
Install WordPress
With your domain hosted, you'll need to create your website or blog. There are various software suppliers to choose from, but in my opinion, WordPress is the best one, and you can even get themes for free.
With a tutorial from WordPress, you can build your site by yourself. If you have money to invest, you can outsource the whole construction job to Fiverr, Freelancer, or similar providers.
Start an online business with no money by doing marketing on autopilot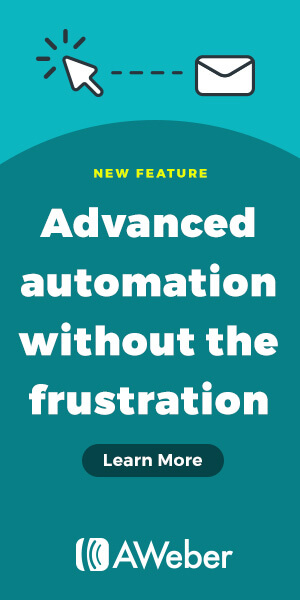 As you probably have noticed, doing business online is very much about driving traffic to an attractive website, showing a product or service of interest for your audience. It's exactly the same way as traditional offline businesses doing their very best to get so many people as possible into their shops.
If no one is visiting your shop, you will not sell anything, no matter how attractive your product is. Once in the shop, you'll find a lot of different offers and marketing efforts to sell.
Online marketing works the same way. When you build your list of potential customers, you need to "feed" them with attractive content. Imagine having a list of let's say 10,000 people, or even a smaller list, of a couple of hundred potential customers. How to approach them? Sending out emails to "feed" your list. To make that happen, never try to make it manually.
An autoresponder will send out your programmed emails automatically, no matter the size of your list. And of course, you will be able to try it out for free!
Affiliate Marketing – the Best Way to Start an Online Business With no Money
Building a business online without money or almost without funds is a real possibility in today's online environment. You get the opportunity to easily make your dream come true.
However, with a domain and a website, you need a product or service to sell. You'll also need knowledge about managing the marketing properly throughout the vast list of potential customers you'll get in touch with to offer your product or service.
The shortcut to all this is called affiliate marketing. As an affiliate, you can promote a product that already exists, and you'll earn a commission for your sales.
The next level of affiliate marketing is to get all in a box, and then I mean an All-In Package. 
You'll get the training, the platform to build your website, the platform to build your list of potential customers, the product, and even people selling the product for you.
The best way to start an online business with no money is to become an affiliate marketer. You can concentrate all your business efforts on other things and don't need to struggle around with any technical stuff.
Nothing is for free in any business adventure. However, affiliate marketing gives you the opportunity to access a system and a platform with a huge investment cost to create it that you probably wouldn't afford.
With an initial investment that is possible for any person, we are talking about less than a hundred dollars, your own business can be rolling.
Is it for FREE or NOT?
Yes and no!
What does that mean?
At the end of the day, nothing is for free in life. If you get a product or a service, you will have to pay for it. However, if your passion is there, and if you truly would like to build your online business, you will get if all for free to start up, to test it, and find out if this is for you.
What will you get?
You are one click away to get a free video series showing you:
#1. How to sell online, without selling yourself (you cash in when a sale.)
#2. How to import, sell, and leverage the power of Amazon to sell on complete autopilot without leaving your home.
#3. You will get access to an advanced platform and system, giving you absolutely everything you'll need to build your business.
Click the banner below and get your All-In Package and free training right now!
—
This article has been revised and corrected by using Grammarly®. Click here and get your free app for free to start using immediately.
Want to stay updated on new posts just like this one?
Sign up below!
As a bonus, you'll also get instant access to the Six Figure Mentors 7-days video series for FREE when you sign up.
Blog: www.tvdmexonline.com
Jan O. Nilsson –Best Way to Start an Online Business With no Money <==Go to the top of page
Follow me on Instagram