To start an online business has never before been so feasible
Suppose you start an online business shortly. In that case, you will belong to an increasing group of like-minded people with an entrepreneurial mindset. This ultimate list of online business statistics will give you a lot of exciting data to think about.
No matter what figures you catch an extra eye on, to start an online business is no longer a fluffy "let's see if it works" sales slogan. Covid-19 has, without any doubt, pushed a lot of people to the edge of their comfort zone. There you will find the online business start-up as an alternative repeated over and over again.
As a passionate online entrepreneur and a very active blogger, I use to check frequently my numbers. Among other data, I can monitor the most popular blog post. You can see how many visitors, engagement, and clicks each article gets.
What surprises me a bit is that the number one article in terms of views, engagement, and clicks, still is something I wrote back in June 2016. Almost 5 years and still ranked as number one. The title, "How To Start Your Business Online Without Money," might be the reason for the popularity.
On one side, you can notice the desire by many to start an online business. The obstacle, though, seems to be the money. 
"Nothing is FREE. If you want to be SUCCESSFUL, you have to pay the PRICE."
– Jack Ma
To Start an Online Business Could be Your Best Investment Ever
In another popular article of mine, we talk about luck and what is good and bad luck. One quote from that article is about Rafael Nadal, one of the world's highest-ranked tennis players. In an interview, he was asked if he considers himself having good luck. His answer tells it all. 
"Well, I train very hard, probably harder than the rest. If that means good luck, then I have it."
So, let's tie together Jack Ma's and Rafael Nadal's statements and come down to a consensus:
If you are willing to invest in yourself and train hard for success, the price will be insignificant.
If you agree with this last statement, your next step should be to watch the following video. You will get a step-by-step action plan and also a view of the different investment schemes. There are plans for everyone. If you can afford lunch at McDonald's, you're in.
I will also give a sneak peek of the new website I am building right now in the video.
Here are the links mentioned in the video. I will also add the link to Convertri, as mentioned a lot in the video:
It's time to take the next step. If you still have questions you would like to get answered, Click the small blue box at the bottom right of this page to book a call with me.
Are you ready?
"Thinking will not overcome fear, but action will."
-W. Clement Stone
Let's start an online business today! Are you in?
Push the button below, and let's rock!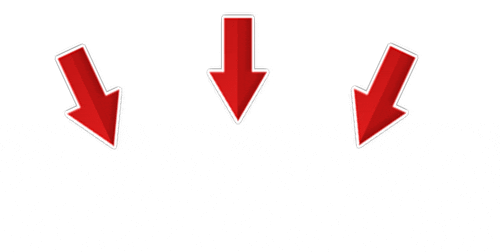 ——
This article has been revised and corrected by using Grammarly®. Click here and get your free app for free to start using immediately.
Want to stay updated on new posts just like this one?
Sign up below!
As a bonus, you'll also get instant access to the Six Figure Mentors 7-day video series for FREE when you sign up.
Blog: www.tvdmexonline.com
Jan O. Nilsson – What does it Cost to Start an Online Business <==Go to the top of page
Follow me on Instagram